WANT TO DO THINGS DIFFERENTLY BUT DON'T KNOW WHERE TO START!
Do YOU wake up feeling tired?
Are YOU overwhelmed?
Do YOU lack self confidence?
Wonder what YOU did all day?
Then This TELECLASS Series is for YOU !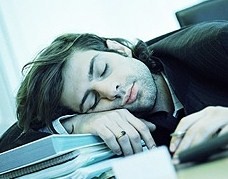 Planning is the key to becoming more focused, energetic, and confident so you will accomplish more of what matters. Learn, step-by-step, an easy and effective approach to organizing your personal and professional life while achieving high levels of physical and mental energy.
4 Secrets to Planning and Action
Food and Sustainable Living Coach, Cindy Pikul and Business Performance Coach, Margaret Maclay join forces to share secrets of successful planning and execution based on their diverse experience as corporate executives, entrepreneurs and certified coaches.
           Join this TELECLASS SERIES!!!!
It's easy….….all you do is dial in:
Secret #1: Apply Positive Thinking- Why and how it works! Monday September 28th 8pm (EST)
Secret #2: Eat Real Foods, Get Active- Easier than you think! Monday October 5th 8pm (EST)
Secret #3: Set Goals- Career, kids, spouse, life: what first? Monday October 19th 8pm (EST)
Secret #4: Take Action! Monday October 26th 8pm (EST)
IMPLEMENT these new approaches immediately and incrementally, and begin as soon as you HANG UP THE PHONE. Wake up ready to face the day. Finish the day feeling a true sense of accomplishment. Develop and execute a plan so YOU can embrace challenges with enthusiasm.  Enjoy true professional and personal success!!!
Your investment:  $97.00 includes 4 calls and all materials.                                 
Interactive Class Length: 50 minutes

REGISTER: go to www.cindypikul.com click "Events" ; reserve your spot and receive call-in details