The first quarter of 2010 is coming to a close-have you closed as many sales as you planned? If you are like many, sales is a complex, frustrating activity that can deflate your ego as fast as a pin in a balloon. I continue to hear this from my clients, colleagues, friends and even strangers I happen to strike up a conversation with while waiting in lines, sitting on the bus, even in passing on the street! What is it about having to present a prospect with value worth more than the price that can send an otherwise confident, articulate, enthusiastic adult running for the door?  The magic words, "let me think about it", bring instant relief to many and justification for the retreat.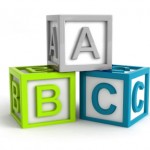 I began sharing the 18 Disciplines of Sales used by a consistently successful sales associate and 2 time recipient of the Brian Tracy award for Sales Excellence. In past blog posts these were presented a few at a time. Considering the consistently recurring sales theme, it seemed timely to share all 18 at once. Hope these offer some relief from frustration. Sales CAN go according to plan. Apply these basics and make the second quarter of 2010 exceed your expectations:
1. Be PROUD of whatever role you are in and act like it. Perception is reality.  CONFIDENCE SELLS!!
2. Act like a WINNER. People gravitate to those they perceive as winners. Success is an attitude.
3. Expect SUCCESSS and er, NEVER, NEVER, NEVER give up. Success requires persistence.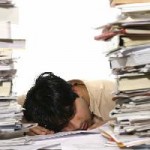 4. Be PASSIONATE about what you do and show it. People feel passion and they pay for passion.
5. Get ORGANIZED. If you live in clutter your mind is cluttered.  
6. Set written, clear, concise, smart GOALS. Commit 2 minutes a day to think about and write them down.
7. Have a daily, prioritized PLAN. Must apply this discipline. Prepare it at night and let your superconscious mind go to work on it. Stay focused and insure that what you are doing "right now" is the one thing that will move your business forward.
8. Have a clear idea of who your TARGET CUSTOMER is. Work hard to narrow it down so your prospecting time is effective. Be aware of opportunities right in front of you.
9. Selling is about RELATIONSHIPS and effective communication. Identify who you are speaking with and what their needs are. People buy from those who understand them. Leverage tools out there, like D.I.S.C., to sharpen your listening and communication skills.
10. Clearly understand your UNIQUE SELLING PROPOSITION (USP). What sets you and your business apart from others? Know and be able to articulate it. The time spent figuring this out is worth every minute (or hour!!).
11. Create a POWERFUL 10 second MESSAGE. Only 2% of all salespeople can articulate what they do in 10 seconds.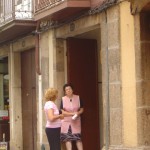 Answer WII-FM (what's in it for me?).
12. In it's most basic form, selling is a game of NUMBERS. Talk with alot of people, sell to them all. ASK for appointments. ASK for referrals.
13. LISTEN!! the prospect will tell you how to sell them.
14. Be CONSISTANT and PERSISTANT. 80% of ALL sales are made on the FIFTH to TWELTH contact.  48% of salespeople NEVER follow up with a prospect        
15. Understand that closing is NOT A BIG EVENT…It's Incidental!
16. Understand what you are willing to give up to get what you want.
17. TRACK EVERYTHING…hours, cost, leads, customers…..
18. Work HARD and work SMART . What you put into it is what you get out of it.
Now get out there and SELL!!!!!!