Want a great business? Then do great things. As a leader, business owner, decision maker, you set the tone for the rest of your team, no matter what the size or location. Often, there are so many things to do in a day, we bypass some of the most important concepts that can make our businesses GREAT. The following Business Improvement Concepts, as basic as they may seem, are often overlooked. Apply or revisit these GREAT concepts for your business and see what happens!
1. Have a GREAT Vision:
Great leaders have great visions. Bill Gates envisioned  "a computer on every desk".  How do you ultimately see your business? What are you doing? Who is around you? What are your sales?
2. Develop a GREAT Business Plan:

You can't hit a target you can't see. Know where your are going and how you are going to get there. What are your goals for the year, the quarter, the month, the week, the day…even the next hour? Review it often and adjust strategies and goals as opportunities and hurdles present themselves. 1 minute of planning can save 10 minutes in execution!!
3. Implement a GREAT Marketing Approach:
To have a great business, you need great sales; to insure great sales, you need a great marketing plan. Who are you marketing to? How are you marketing to them? Remember to focus on what you product does-the benefits-instead of what it is-the features.
4. Attract and Keep GREAT Customers:
Once you get the word out and attract great customers, be sure to ask what they want to keep them coming back.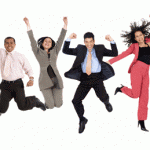 Resisit the temptation to assume you know what they want or even who they are. Know who your best customers are and keep them happy-HAPPY CUSTOMERS ARE YOUR BEST REFERRAL!!
5. Deliver GREAT Products or Services:
If you had to start over, which product or service would you focus on? Which would you eliminate? Know what is successful and what isn't by getting feedback and tracking your sales. Continuously ask "What can be done to improve?"
6. Track GREAT Numbers: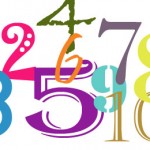 Identify key numbers and track them. A key number or numbers will tell you instantly how your business is performing. What matters most…Number of customers? Number of sales? Profit per sale? Customer aquisition cost? Renewal period? There are always one or two numbers that predict the success of a business more than any others. Know what they are and focus on improving them.
7. Get GREAT Results:
Planning is important but if it doesn't yield results it is not a great plan. FOCUS on results; and if they aren't great, revisit your vision, adjust your plan, review your marketing approach, evaluate  and talk with your customers, assess your products or services, check your numbers AND get back to getting GREAT results!