How many times have you asked someone to do something and been disappointed with the result?
Do you ever find yourself thinking "it's easier if I just do it myself?"
The bottom line is you may not be able to DO everything yourself. As leaders, business owners, decision makers and managers, there are a variety of reasons for delegating tasks to "someone else."  Assuming the "someone else" knows what you want, how and when you want it, can lead to disappointment and frustration.
Delegate with Clarity by following these EIGHT STEPS and save yourself the time, money, disappointment and frustration!
1.        Delegate to the Right Person–be sure the individual has sufficient skills and experience to effectively perform the delegated task. Otherwise, you may be setting them up for failure and yourself for disappointment and frustration.
2.        Clearly Define the Task–explain the task itself, the intended outcome and why it is important. Understanding the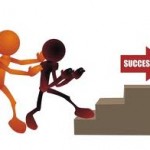 significance can inspire success. To insure understanding, have the assignment repeated back to you. If the description is not accurate, explain again. Repeat this process as needed.
3.        Set a Deadline–clearly define the completion date. An ambiguous target such as "sometime next week" or "whenever you can get it done" may lead to frustration, lack of a sense of urgency, and the job may never get completed.
4.        Measure Progress–determine how you both will gauge the progress being made. In the case of a very small task, meeting the completion deadline may be sufficient.  However, larger tasks may require more detailed progress planning.
5.       Agree on Resources–agree on what resources will be required and take steps to insure they will be available when needed. Resources could include research materials, logistical support, technology, etc.
6.        Highlight the Consequences–openly discuss the consequences of successful completion as well as not completing the task. Be sure to deliver on the consequences when the task has been completed-or the completion date has passed and it has not been completed.  Keeping your word lays a foundation of trust in future communications.
7.       Put It in Writing–this turns your mutual understanding into a commitment and may uncover misunderstandings.
8.       Monitor Progress–don't delegate and then forget about it! Stick to the agreed-upon follow-up process.
How you apply these eight steps may vary depending how simple or complex the task.  Delegate with Clarity and enjoy the benefits!