Anyone who has turned on their TV or radio in the last week has undoubtedly heard some portion of the press
conference with Tiger Woods, held in Augusta, GA.. One reporter asked Tiger why he hadn't addressed his situation sooner, knowing he was cascading into a downward spiral? Tiger's response was simply, he wasn't able to face reality and take action until he had reached absolute rock bottom. Most likely, Tiger will recover and go on to win tournaments and generate millions in endorsements. What about your business??
Whether you're a golf fan or not, there are valuable lessons to be learned.  Ask these 8 basic questions regularly about your business and avoid having to hit rock bottom before taking action.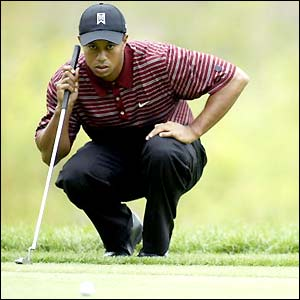 1. Ask "How are we doing?  Do this often. Always know where you are with regard to achieving your plan. Waiting until a deadline to evaluate can lead to disappointing results.
2. Ask "What's working"? Something is always working. Figure out what it is, why, keep doing it and celebrate.
3. Ask "What's not working?" Some things might not be working, but view these as opportunities to adjust.
4. Ask "What are the consequences of not taking immediate action to change the things that are not working? Continuing to allow ineffective practices can catapult your business to rock bottom, faster than you can imagine. 
5. Ask "What 1 thing, if it were in place today, would have the biggest impact on moving the business forward"? Take the time to zero in on the most effective and value added activity. Get it done and move onto the next one. Often, we focus on activity level instead of activity effectiveness. Avoid getting lost in the minutia, at the end of the day you may have been busy but what did you actually accomplish?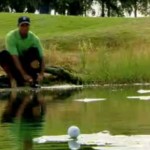 6. Ask "What is the greatest obstacle"? Let's face it, there are going to be obstacles. Identify them, face them head on and avoid letting them bog you down. Don't forget to look in the mirror-80% of obstacles are internal only 20% come from external factors.
7. Ask "What are the possible solutions"? There are always options, so take the time to evaluate which is most appropriate, apply it.
8. Ask "What measure can be applied to determine progress"? Identify one or two numbers which will give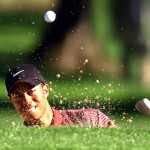 you a clear indication of how your business is progressing. Detailed reports are important, but can take time to review. Find those particular numbers and keep track of them regularly-making sure all of your team is tracking them as well. Examples: monthly revenue, annual profit margin, weekly operating costs, quarterly number of clients, weekly client conversion rate, daily cold calls, average transaction dollars-whether dollars $, percentages %, or numbers #- pick something and track it. 
Once these questions have been answered, adjust your plan and put it into action!
How often do you stop and reassess? What would your answers to these questions be? Would love to hear from you!